WUTS
(Weekend Under The Stars)
1999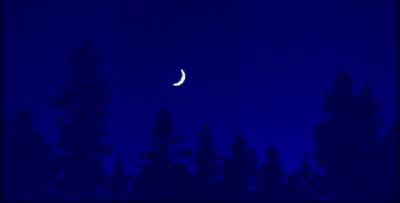 Since at the time of this writing it has been six years since this particular star party, I don't have a lot to say about it other than that I am confident it was a great time. I'll just attach these photos and let them do the talking.
As usual after arriving and checking in and buying the annual T-shirt, one of the first orders of business is to set up the telescope and address the issue of shelter for the next few days. This picture below shows "Hooch 1999".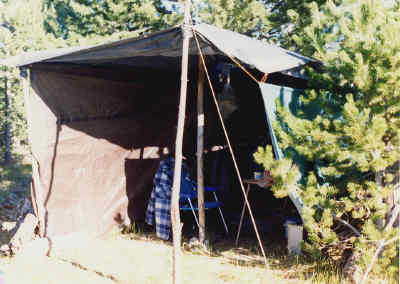 Any decent hooch will have a fine view of the southern Milky Way out the front door of course.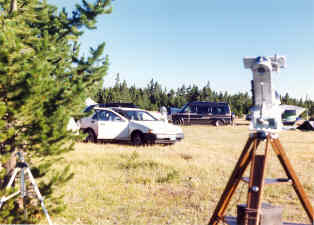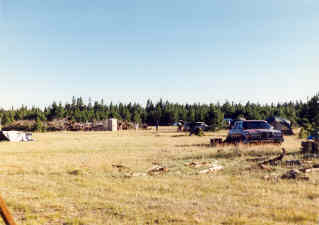 An almost permanent fixture at the Front Range star parties is Joe's observatory tent which serves as both tent and observatory. This is one of its first itterations. Joe has taken many fine astrophotos from inside this handy shelter over the years.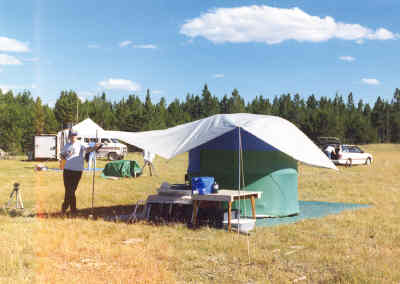 This year the north side of the south field happened to become refractor row.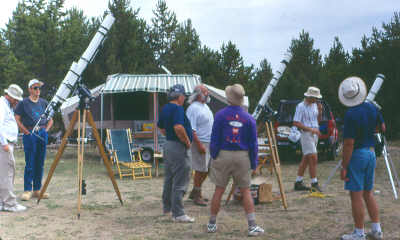 The pivot point of refractor row was this beautiful 4 inch Unitron refractor owned by one of the Laramie guys.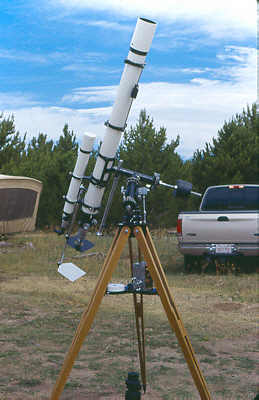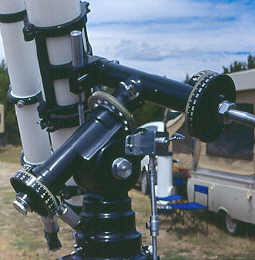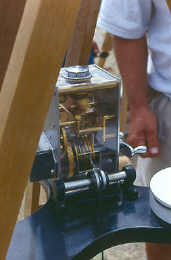 Here we find Ray describing the workings of his solar spectroscope.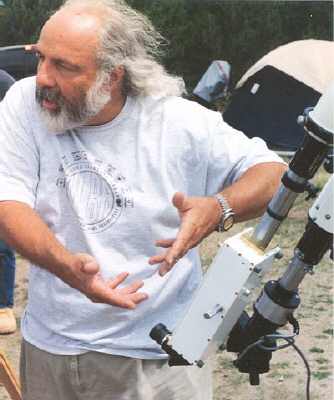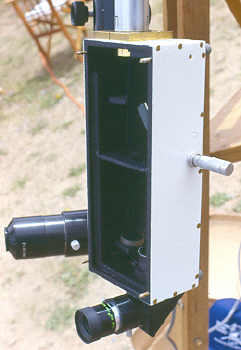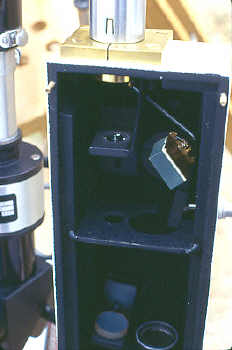 On Saturday afternoon the crowd gets together for the door prize givaway and to hear the words of the various speakers.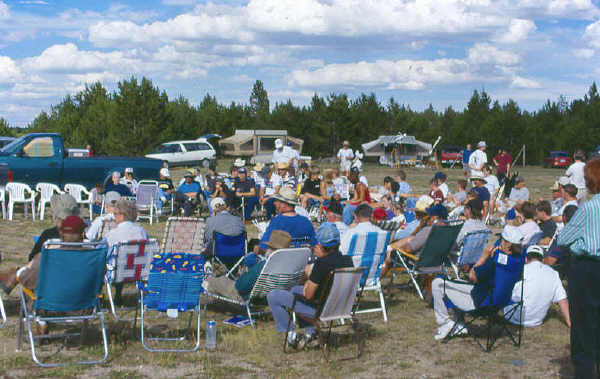 I don't remember the names of these speakers. I believe the one on the left may have been an ambasador from NASA and the one on the right was a professor from the university of Wyoming.